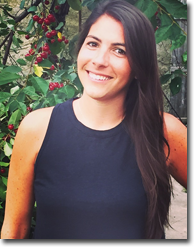 RACHEL GUTHART
KINDEGARTEN TEACHER
Rachel grew up in Merrick, NY and received her Bachelor's Degree in Inclusive Elementary Education from Syracuse University. She is certified in both General Education and Special Education. Rachel then went on to complete her Masters degree in Literacy from Hofstra University.
Rachel's interest in teaching started at a young age. Her 3rd grade teacher, who always made learning so much fun, inspired her to want to make those memories for other children. Teaching became a natural progression for her.
Rachel has always loved working with children. For years she was a camp counselor and then a group leader for young girls. Rachel also likes to bake and experiment with different recipes for her family and friends to try.
Rachel has teaching experience in both suburban and urban school settings. After graduating, Rachel became a teacher's assistant, and then a permanent substitute teacher at a school in Rockville Centre, Long Island. Following her time on Long Island, Rachel moved to New York City and took a teaching position at a DOE school in the East Village. Rachel spent 4 years there as the Special Education teacher in an ICT Kindergarten classroom. She tries to make her classroom a welcoming, comfortable and engaging environment where every student feels included and motivated.
Rachel taught 2nd grade in the 2016-2017 school year and looks forward to returning to Kindergarten in the 2017-2018 school year!